Start of main content
Monday 2 October, 19:30 - 22:00 | Glasgow Science Centre
Our welcome drinks reception will take place in the unique setting of Glasgow Science Centre, surrounded by a £75m collection of attractions to illuminate, intrigue, inspire and fire your imagination.
The venue is located on the banks of the historic River Clyde, directly opposite the SEC. Glasgow Science Centre is within easy reach of the conference and city centre.
Dress code: Smart/casual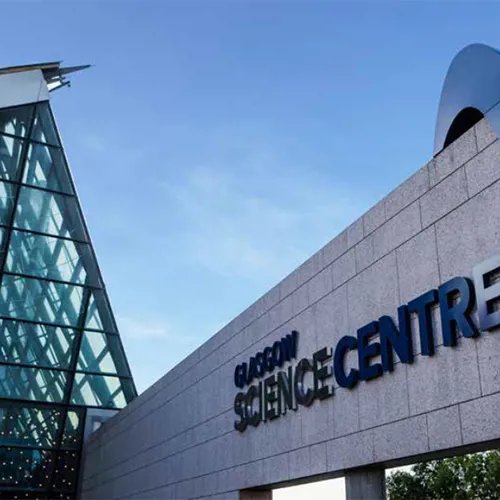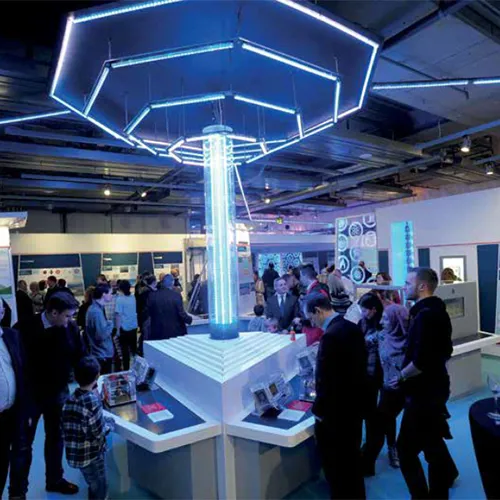 Location
Glasgow Science Centre
50 Pacific Quay
Glasgow
G51 1EA
Directions
Walking: Exit the SEC Centre and turn immediately right passing the back of the Armadillo.
Cross in front of the Crowne Plaza and take the Millennium Bridge, arriving at Glasgow Science Centre.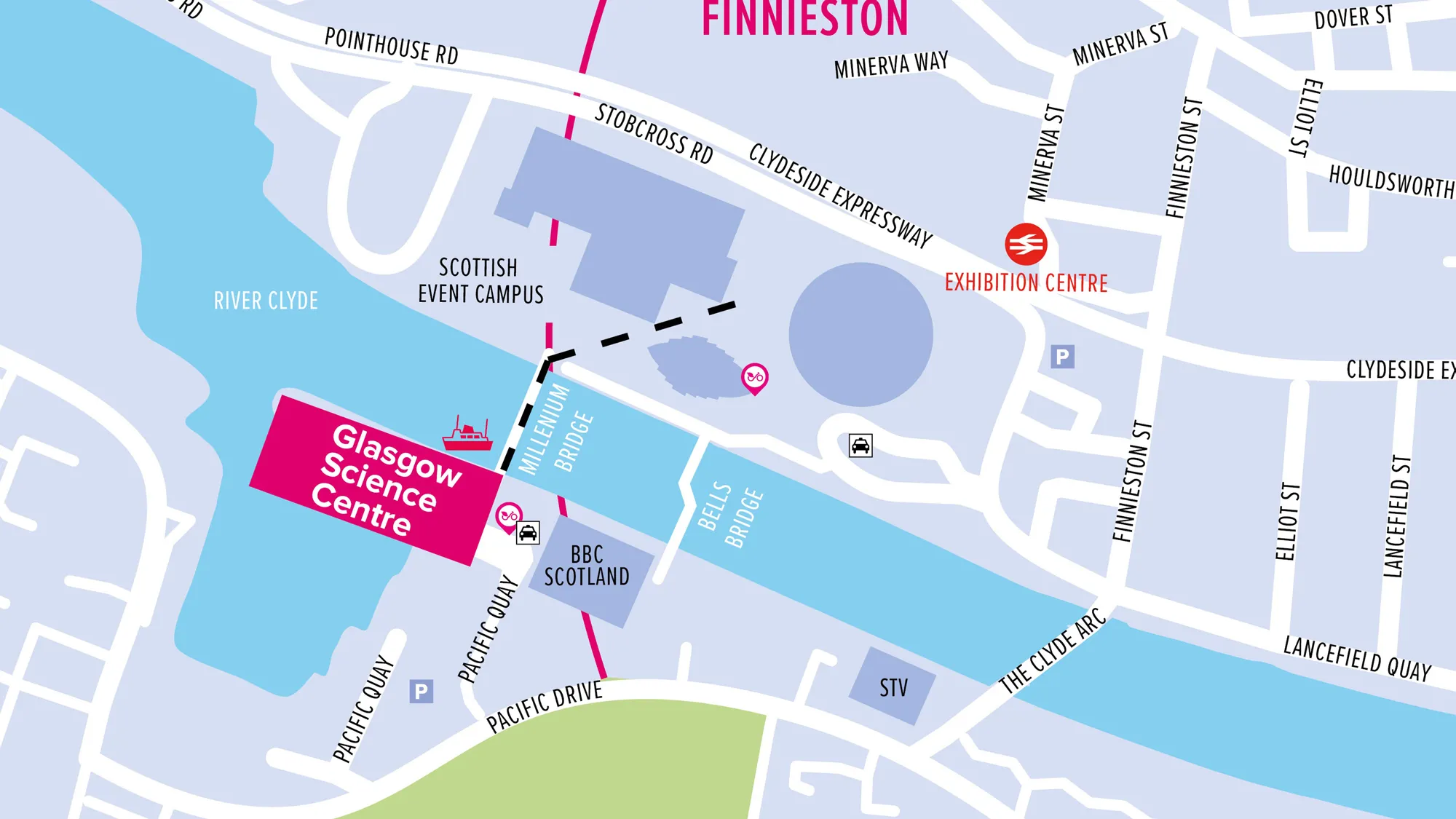 Wednesday 4 October, 19:00 - 22:00 | Kelvingrove Art Gallery & Museum
This venue is one of Glasgow's most beautiful historic buildings, set against the greenery of Kelvingrove Park and with a world-renowned collection showcasing natural history, archaeology and stories from Glasgow.
The Conference Dinner will be held in The Centre Hall where you will be able to take the opportunity to browse the collections within the Art Gallery and Museum, before a seated dinner including the unique Scottish tradition of addressing the haggis.
Dress code: Smart/formal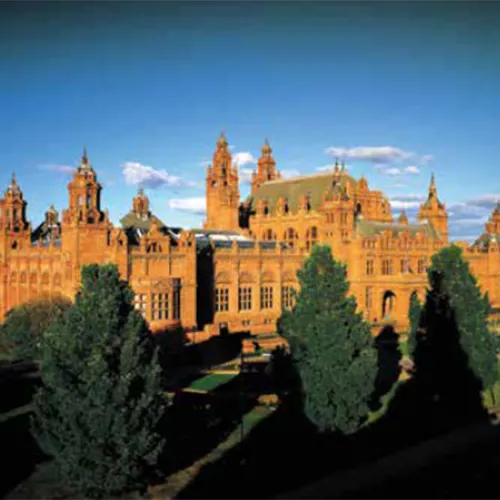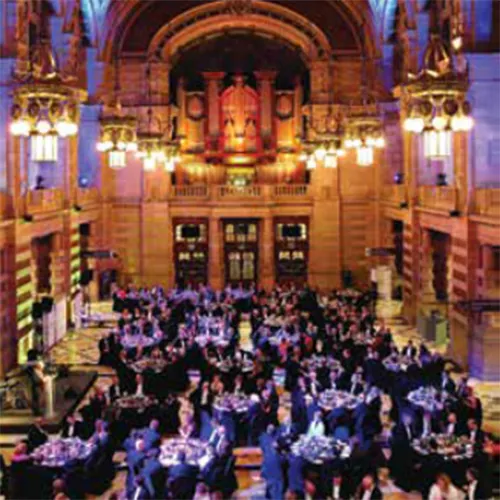 Location
Kelvingrove Art Gallery & Museum
Argyle Street
Glasgow
G3 8AG
Directions
Walking: take the pedestrian bridge from the SEC Centre to Exhibition Centre Station.
Exit the train station and follow Minerva Street to Argyle Street.
Turn left onto Argyle Street and continue along until this meets Dumbarton Road.
Kelvingrove Art Gallery & Museum is on the opposite side of the road.
Public transport: Take the train from Exhibition Centre station one stop west to Partick.
Change onto the Subway and take one stop to Kelvin Hall (see top left of map).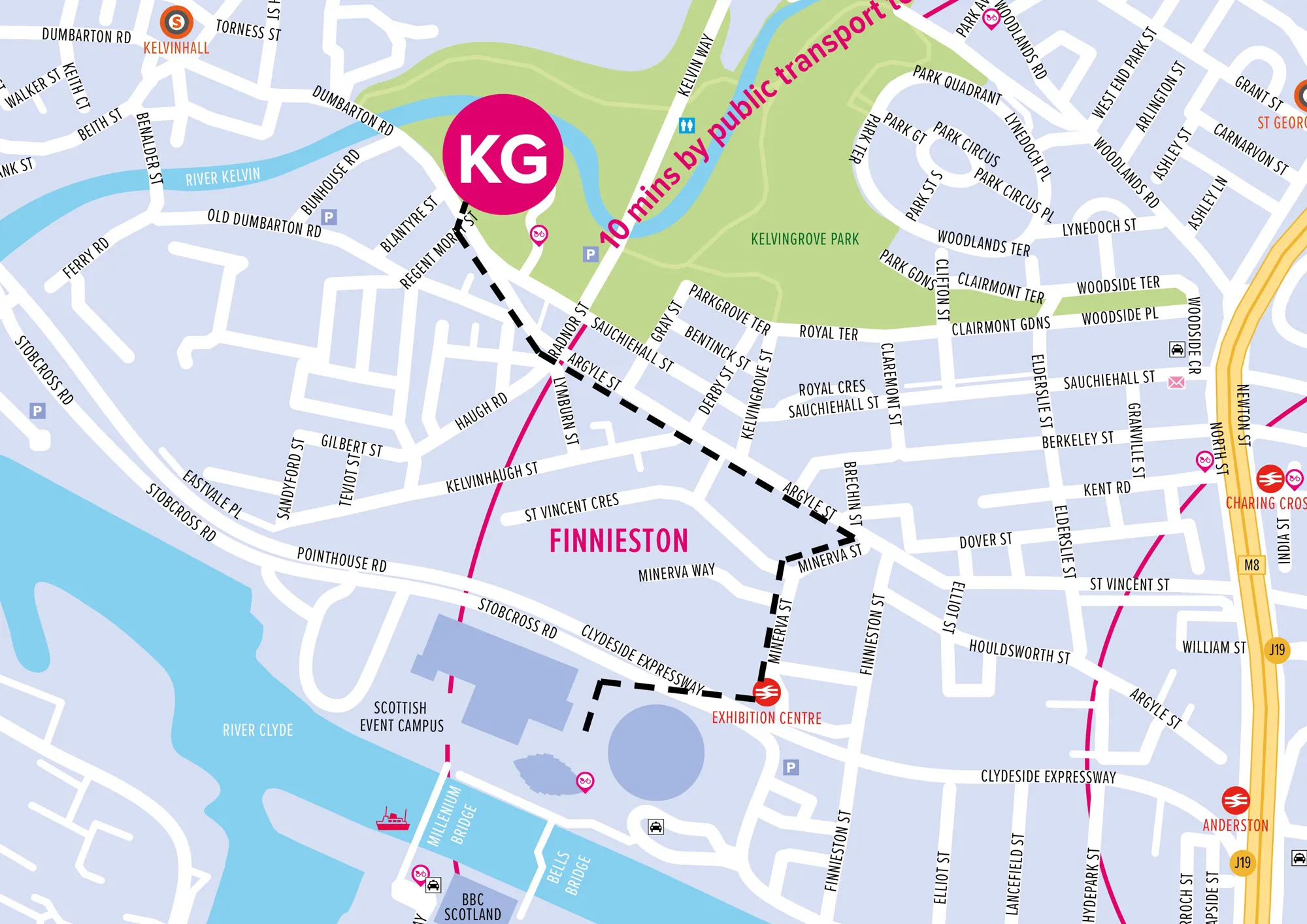 Taxis
Glasgow Taxis
Tel: +44 (0)141 429 7070
GlasGo Cabs (private hire)
Tel: +44 (0)141 332 5050
Tel: +44 (0)141 774 3000
Uber is also available in the area, via the App.
Both of these venues achieved Green Tourism Awards from Visit Scotland's Green Tourism scheme.
Both were recently assessed against a rigorous set of criteria, including energy and water efficiency, waste management, biodiversity and more.
The award acknowledges good environmentally-friendly practice and is a recognised hallmark of "green quality".
Glasgow Tour: Friday, 6 October
This is a free trip for delegates wanting to experience Glasgow. Please email scott.watson@glasgow.ac.uk to book a place. There are limited places on a first come, first served basis.
This trip is organised by Dr Scott Watson, Lecturer in Electronic & Photonic Devices, University of Glasgow.
Agenda
10am - Meet at University of Glasgow Main Gate (or nearby sheltered place given the Scottish weather in October), G12 8QQ.
10:05am - Walk through the cloisters, quadrangles, and surrounding buildings – facts, figures, TV references.
10:40am - Arrive at Advanced Research Centre (ARC) - Virtual James Watt Nanofabrication Centre (JWNC) tour on big screen and overview from JWNC director, Prof. Martin Weides.
11am - Discussions / "show and tell" with academics and any general Glasgow related questions.
11:30am - End of Univ. of Glasgow tour.
Scott Watson to take attendees to Hillhead underground station – travel to Buchanan Street. £4.20 for an all-day ticket or £1.75 for a single.
Walk through Glasgow city centre and George Square.
12pm - Arrive at Technology & Innovation Centre (TIC), 99 George St, Glasgow G1 1RD
12:15pm - Lunch at TIC building.
1:15pm - Welcome and instructions for lab tours – Institute of Photonics (IoP), Fraunhofer Centre of Applied Photonics (FCAP), and LiFi Research and Development Centre (LRDC).
(Depending on numbers, group can be split into two or three smaller groups and rotate)
2:30pm - Visit Royal college, Sensor Enabled Automation & Robotics Control Hub (SEARCH) lab
3pm - End of the tour- Attendees are encouraged to visit the Wonderwall around the Strathclyde campus.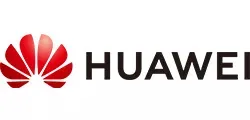 Huawei
Founded in 1987, Huawei is a leading global provider of information and communications technology (ICT) infrastructure and smart devices. We have 207,000 employees and operate in over 170 countries and regions, serving more than three billion people around the world. We are committed to bringing digital to every person, home and organization for a fully connected, intelligent world.