Start of main content
Technical Programme Committee
SC1 - Novel fibres, fibre devices and amplifiers
Chair: Francesco Poletti, University of Southampton
Marianne Bigot, Prysmian Group
Camille-Sophie Brès, EPFL
Christian-Alexander Bunge, Leipzig University of Applied Science
Tommy Geisler, OFS Fitel Denmark
Anderson Gomes, Federal University of Pernambuco
Kazunori Mukasa, Furukawa Electric Co., Ltd.
Rogerio Nogueira, Instituto De Telecomunicacoes
Marco Santagiustina, Università di Padova
Marc Wuilpart, University of Mons
Seong Woo Yoo, University of Glasgow
SC2 - Discrete photonic devices and technologies
Chair: Jon Heffernan, University of Sheffield
Timo Aalto, VTT
Yuliya Akulova, Intel
Woo-Young Choi, Yonsei University
Francisco Diaz-Otero, University of Vigo
Chaoran Huang, Chinese University of Hong Kong
Aleksandra Kaszubowska Anandarajah, Trinity College Dublin
Ueli Koch, ETH
Christian Koos, Karlsruhe Institute of Technology
Odile Liboiron-Ladouceur, McGill University
Dan Marom, Hebrew University of Jerusalem
Delphine Morini, Université Paris Saclay
Mitsuru Takenaka, University of Tokyo
Jean Teissier, Coherent Corp.
SC3 - Photonic Integrated Circuits, assemblies and packaging
Chair: Selina Farwell, Lumentum
Romain Brenot, Huawei
Folkert Horst, IBM
Daniel Kuchta, IBM Research
Nobuhiko Nishiyama, Tokyo Institute of Technology
Marianna Pantouvaki, Microsoft
Daniel Pérez-Lopez, iPRONICS
Niels Quack, University of Sydney
Günther Roelkens, Ghent University
Patty Stabile, EHCI - Eindhoven Univ.
Keijiro Suzuki, National Institute of Advanced Industrial Science and Technology (AIST)
Xin (Scott) Yin, imec - Ghent University
Lars Zimmermann, IHP GmbH
SC4 - Signal processing for optical communication systems
Chair: Domanic Lavery, Infinera
Manabu Arikawa, NEC
Elie Awwad, Telecom Paris -IPP
Xi Chen, Bell Labs
Francesco Da Ros, Technical University of Denmark
Domenico Marsella, Nokia
Hae Young Rha, MIRO
Bernhard Spinnler, Infinera Corporation
Sander Wahls, Delft University
Fatih Yaman, NEC Labs
Fan Zhang, Peking University

Darli Mello, U. Estadual de Campinas
SC5 - Theory of optical communications
Chair: Cristian Antonelli, Università dell'Aquila
Junho Cho, Infinera
Rene-Jean Essiambre, Bell Labs
Gernot Goeger, Huawei
Helmut Griesser, Adva Optical Networking GmnH
Magnus Karlsson, Chalmers University of Technology (CTH)
Mariia Sorokina, Aston University
Chongjin Xie, Alibaba
Masato Yoshida, Tohoku University
SC6 - Optical transmission systems
Chair: Lidia Galdino, Corning
Fatima Garcia Gunning, Tyndall National Institute
Tomoyuki Kato, Fujitsu
Peter Krummrich, TU Dortmund
Chiara Lasagni, Parma University
Yan Li, BUPT (Beijing University of Posts & Telecom)
Jeremie Renaudier, Nokia Bell Labs
Kohki Shibahara, NTT
Jaroslaw Turkiewicz, Warsaw University of Technology
Fan Yu, Huawei Technologies Co. Ltd
Steinar Bjørnstad, Norwegian University of Science and Technology / Simula Oslo MET
SC7 - Core and Metro networks
Chair: Lena Wosinska, Chalmers University of Technology (CTH)
Alejandra Beghelli, UCL
Dirk Breuer, DTAG
Andrea Carena, Politecnico di Torino
Kiyo Ishii, National Institute of Advanced Industrial Science and Technology (AIST)
Patricia Layec, Nokia Bell Labs
Bernhard Schrenk, AIT Austrian Institute of Technology
Alexandros Stavdas, OpenLightComm, UK
Takehiro Tsuritani, KDDI Research Inc.
Carmen Vazquez, Universidad Carlos III de Madrid
Tianjian Zuo, Huawei Technologies Co. Ltd
SC8 - Access, indoor and short-reach for data-centres and mobile networks
Chair: Michela Svaluto Moreolo, Centre Tecnològic de Telecomunicacions de Catalunya
Fabio Bottoni, Cisco
Nicola Calabretta, EHCI - Eindhoven Univ.
Jochen Maes, Nokia Bell Labs
Paulo Monteiro, IT /UA
Derek Nesset, Huawei
Stephan Pachnicke, Christian-Albrechts-University of Kiel
Paola Parolari, Politecnico di Milano
Nikos Pleros, Aristoteleio Panepistimio Thessalonikis
Fabienne Saliou, Orange
Tomoaki Yoshida, NTT
Changyuan Yu, Hong Kong Polytechnic

Josep Prat, UPC
SC9 - Photonics for RF and Free-Space optics applications
Chair: Liam Barry, Dublin City University
Guillermo Carpintero, Universidad Carlos III de Madrid
Hwanseok Chung, ETRI
Antonio D'Errico, Ericsson
Jonas Hansryd, Ericsson
Shota Ishimura, KDDI Research Inc.
Volker Jungnickel, Fraunhofer HHI
Martin Lavery, Univerisity of Glasgow
Christina Lim, University of Melbourne
Peter Ossieur, imec - Ghent University
Eduward Tangdiongga, EHCI - Eindhoven Univ.

Anjali Agarwal,

 

CACI, Technology Innovation and Labs




Chi-Wai Chow, National Yang Ming Chiao Tung University
SC10 - Architecture, control and management of optical networks
Chair: Anna Tzanakaki, University of Athens
Gangxiang Shen
Marija Furdek Prekratic, Chalmers University of Technology (CTH)
Hideaki Furukawa, National Institute of Information and Communications Technology (NICT)
Admela Jukan, Technical University of Braunschweig
Paolo Monti, Chalmers University of Technology (CTH)
Raul Muñoz, Centre Tecnològic de Telecomunicacions de Catalunya
Yvan Pointurier, Huawei
Marco Quagliotti, Telecom Italia
Marco Ruffini, University of Dublin Trinity College
Jesse Simsarian, Bell Labs
Karl Tran, Genexis
SC11 - Quantum technologies, systems and networks
Chair: Reza Nejabati, University of Bristol
Carmen Palacios-Berraquero, NuQuantum
Gerald Buller, Heriot–Watt University
Eleni Diamanti, Sorbonne Université
Rachel Grange, ETH
Vito Sorianello, CNIT
Takeshi Umeki, NTT
Caterina Vigliar, Technical University of Denmark
Cathy White, BT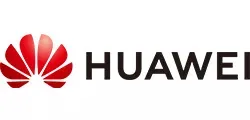 Huawei
Founded in 1987, Huawei is a leading global provider of information and communications technology (ICT) infrastructure and smart devices. We have 207,000 employees and operate in over 170 countries and regions, serving more than three billion people around the world. We are committed to bringing digital to every person, home and organization for a fully connected, intelligent world.